About the Company
Founded in 2001 and based in Tampa, Florida, Forge Capital Partners, LLC is a private real estate investment firm focused on the ground-up development and re-development of grocery-anchored commercial retail real estate throughout the southeastern United States and Puerto Rico. Over the past 20 years, Forge and its affiliates have developed and/or acquired and operated over $1 billion of commercial real estate. Forge's investment underwriting and execution, operating experience, access to committed capital, market relationships and track record as a buyer and seller enable it to source and produce superior investment opportunities on behalf of its investors.
Social Responsibility
Forge has a 20-year track record of socially responsible investing. Through its various investment funds, over $250 million of equity has been invested in commercial retail properties primarily in low- to moderate-income areas. Significant capital has been invested to renovate, rehabilitate and reposition millions of square feet of property, which otherwise may have continued to deteriorate. Retailers and service providers have been brought back into these urban areas, bringing with them new jobs and competitively priced staple items and services.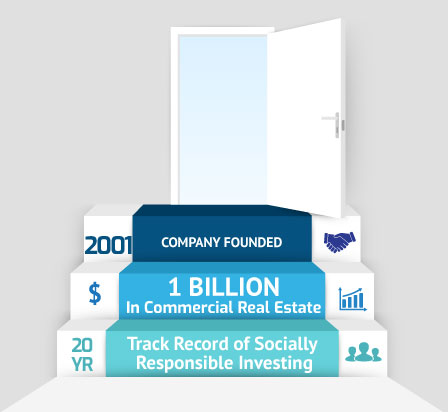 "Our team has worked with Forge Capital Partners since its inception. Over this time, we have completed numerous transactions with Forge both as a buyer and seller/client and consider them a valued partner in the business and a best in class operator/investor."
~ Casey Rosen, EVP CBRE Capital Markets