February 15, 2022
FORGE ANNOUNCES SALE OF PUERTO RICO PORTFOLIO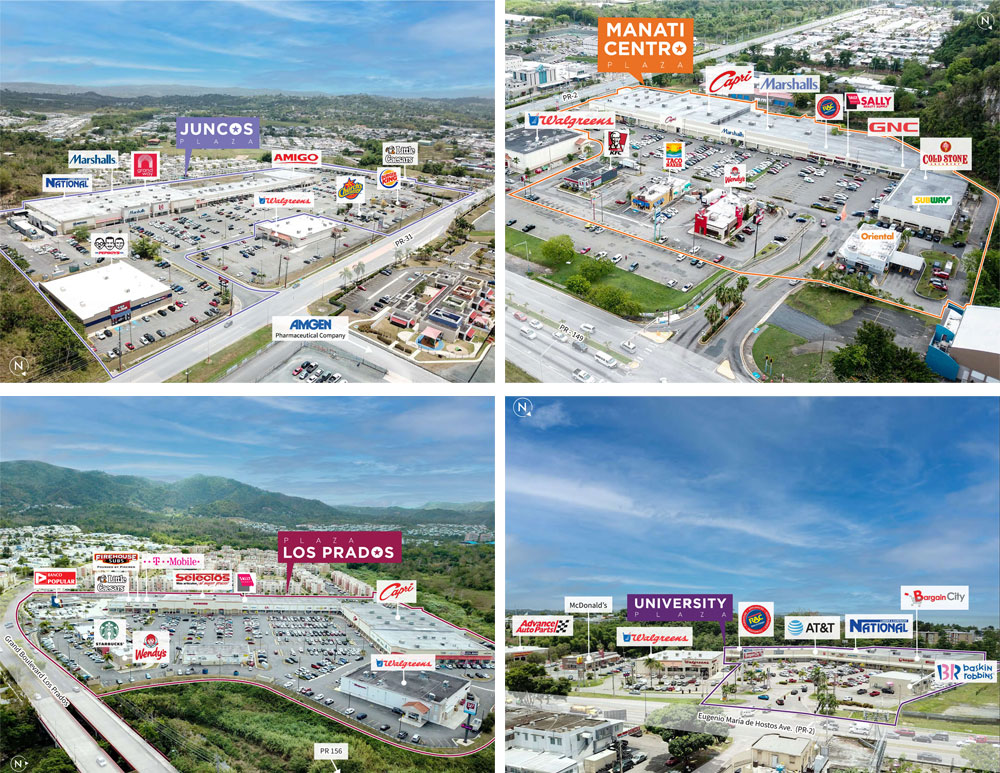 Forge Capital Partners and The Sembler Company (collectively the "Partnership") are pleased to announce the sale of Plazas of Puerto Rico, a portfolio of four market-dominant retail shopping centers located throughout the island of Puerto Rico.
The portfolio includes Juncos Plaza in Juncos, Plaza Los Prados in Caguas, Manatí Centro Plaza in Manatí, and University Plaza in Mayagüez.  Totaling over 550,000 square feet, the tenant roster consists of high-quality, necessity-based retailers such as Supermercado Amigo, Supermercado Selectos and Walgreens, which provide essential products and services to the surrounding communities.
Puerto Rico is a high barrier-to-entry market due to the island's restrictive zoning, complex entitlement process, dense population, and topography challenges, making existing stabilized assets such as these highly sought after for investors and tenants alike.  As a result, the portfolio has enjoyed a strong operating history of high occupancy levels and successful retail performance.
The Partnership was formed in 2012 to purchase these assets from four separate entities.   Over the course of ten years, the Partnership added value to the portfolio through increasing occupancy, remerchandising tenant mixes and significant capital improvements.
The portfolio sale was led by JLL Capital Markets and sold to a joint venture between Lamar Companies, CCM Puerto Rico and Real Capital Solutions for $80.25 Million.
About Forge
Forge Capital Partners is a diversified, commercial real estate investment and investment management company. Forge has built a strong track record as an acquirer and operator of commercial real estate, specializing in socially responsible projects throughout the Southeast.  Since 2000, Forge and its principals have successfully sponsored and managed four real estate oriented, closed-end private equity funds, and executed over a billion dollars in retail and multifamily real estate transactions.
About Sembler
The Sembler Company is celebrating 60 years of creating retail real estate value. Sembler provides a full array of retail real estate services, including development and redevelopment, acquisition, property and asset management, leasing and other related services throughout the Southeastern United States and Puerto Rico. Sembler has developed more than 350 projects totaling 28 million square feet and currently leases and manages almost 8 million square feet. For more information, please visit www.sembler.com.